Every year the Christchurch Catholic Commission of Justice & Peace runs a competition for students attending the Catholic Primary Schools and Colleges within the Christchurch Diocese. The competition is based on the annual Social Justice Week topic from Caritas. This year Caritas begins a three year focus on peace and conflict with the theme for 2023 being:
Imagine Peace for All: Peace Begins with You!
Pohewatia te Rangimārie mō te Katoa: Ka tīmata tonu te rangimārie i roto i ā koe!
Up until 2023 the competition asked for an essay or multimedia presentation of the topic over all years but in 2023 we decided to change it for Years 7-8 and Years 9-10 who are now challenged to illustrate the theme, "Peace Begins with You" in an art poster instead.
The competition remains the same for Years 11-13 who face the question, "How does the real, personal peace we need help us to become the peacemakers the world needs?".
Winners are judged on those who display the best understanding of Catholic Social Teaching and Principles.
Pope Francis is a great proponent of peace which is very apparent in his encyclicals: Laudato Si and Fratelli Tutti. We all need to ask ourselves how we play a peaceful role as part of God's creation, within ourselves, our relationships, our communities and in creation itself. Our competition helps our rangatahi look for the answers and we wish them well.
The winner's prize for Years 7-8 is $150.00.
The winner's prize for Years 9-10 is $300.00
The winner's prize for Years 11-13 is $500.00 and the Justice & Peace Cup for their College to be held for the year.
Each winner also wins $100.00 as a Class award.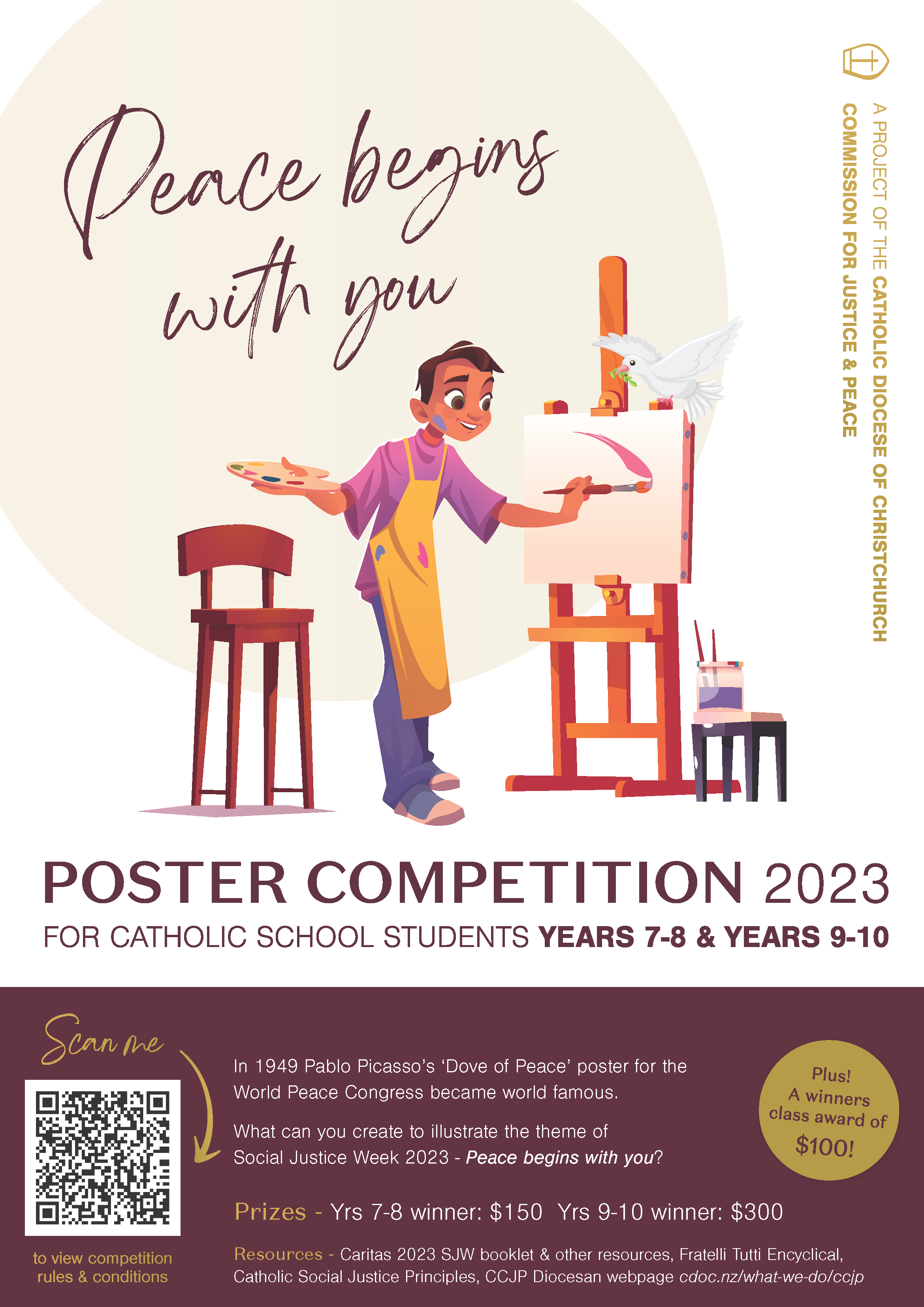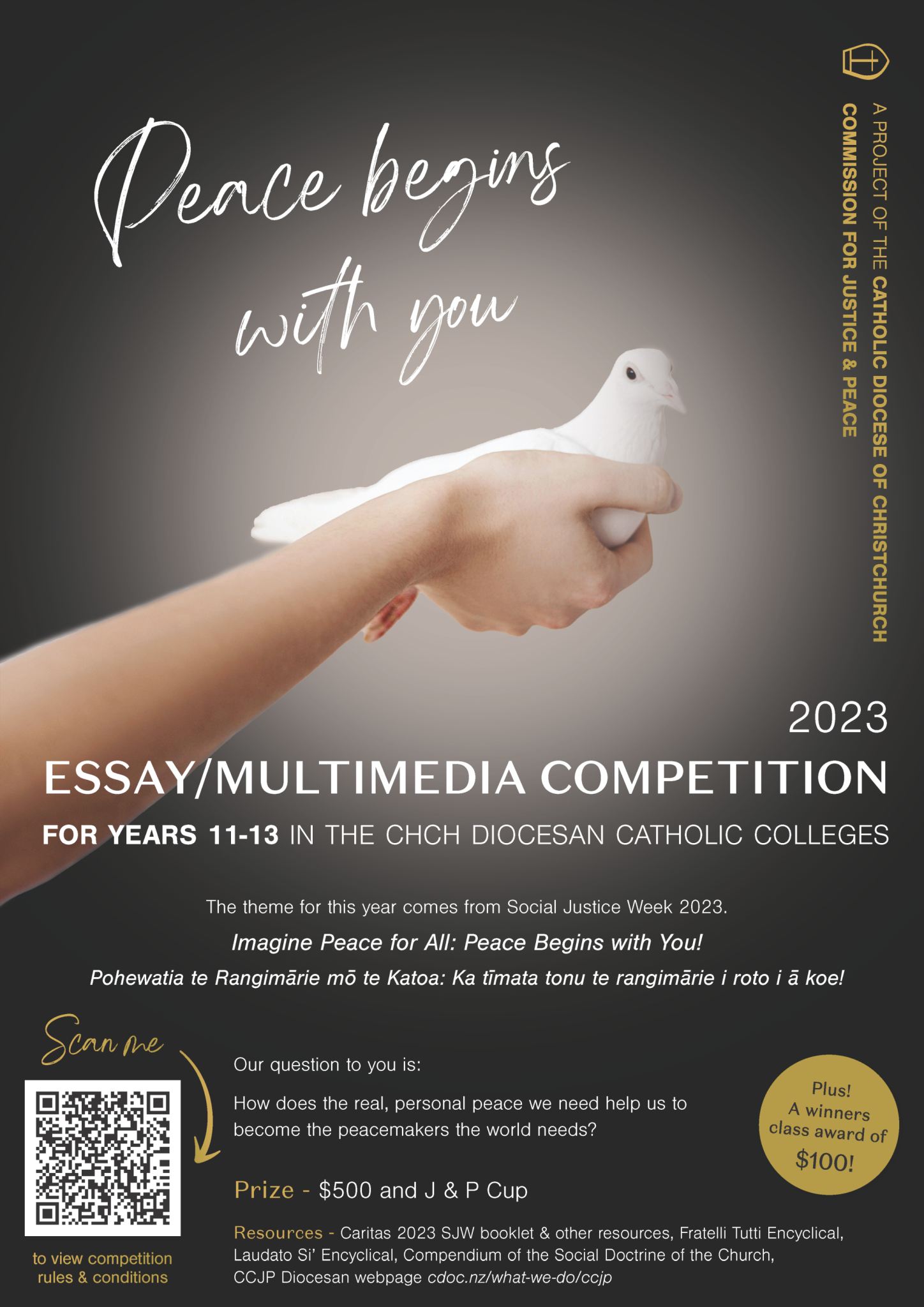 Barbara Te Miha, Convenor, ChCh Catholic Commission of Justice & Peace.